When the F-150 EV arrives in 2022, it will have two electric motors, over 450hp and a huge frunk.
Ford gave more details on Thursday about its upcoming F-150 electric pickup, saying it will go on sale in mid-2022.
Ford said the electric pickup will have dual electric motors, will support over-the-air updates, and will provide more horsepower and torque and the fastest acceleration of any F-150 currently on the market.
The F-150 electric pickup will be assembled in a new EV facility at Ford's Rouge Center in Dearborn, Michigan, and the batteries it will use will also be produced there.
Ford also shared this teaser previewing its design.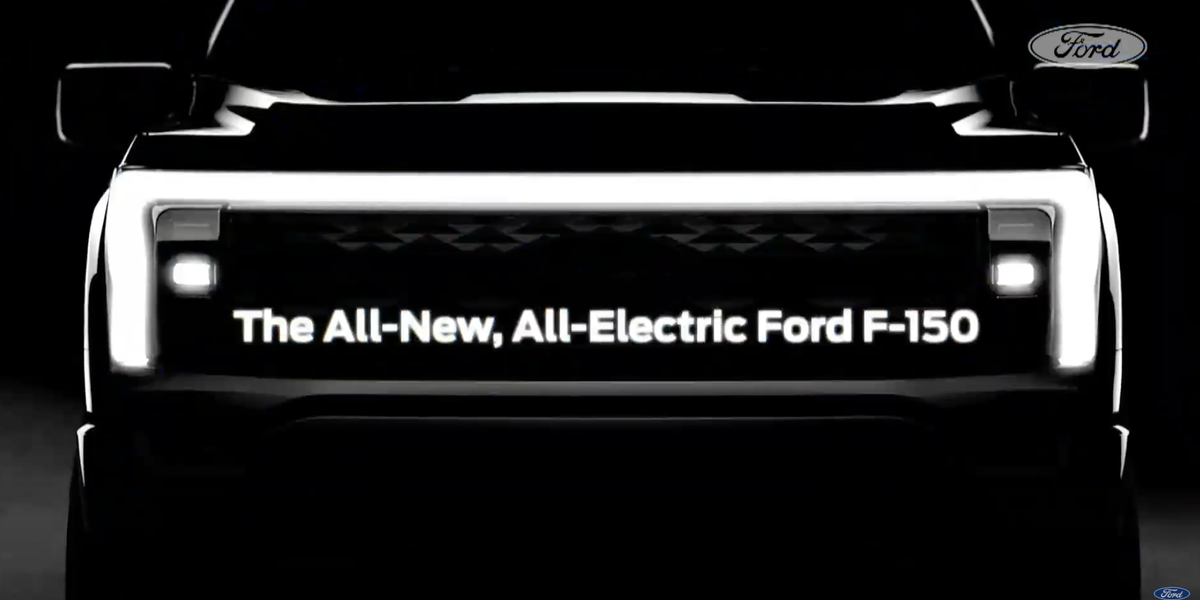 Ford executives made the enticing claims while talking about their investment to build the electric pickup in Michigan.
www.caranddriver.com
The all-electric Ford F-150 will offer a giant frunk, two motors, and 40 percent lifetime total cost savings, but production will only start in mid-2022.
insideevs.com
We've been shown prototypes thus far, but the Blue Oval has finally teased the front-end design of the real deal. The F-150 EV or whatever it will be called is going on sale in 2022 – most likely for the 2023 model year – and it will be made at the Rouge Electric Vehicle Center in Dearborn...
www.autoevolution.com