Discussion Starter
·
#1
·
Ford Authority has new spy photos of a slammed Raptor prototype that they believe could be a F-150 Lightning.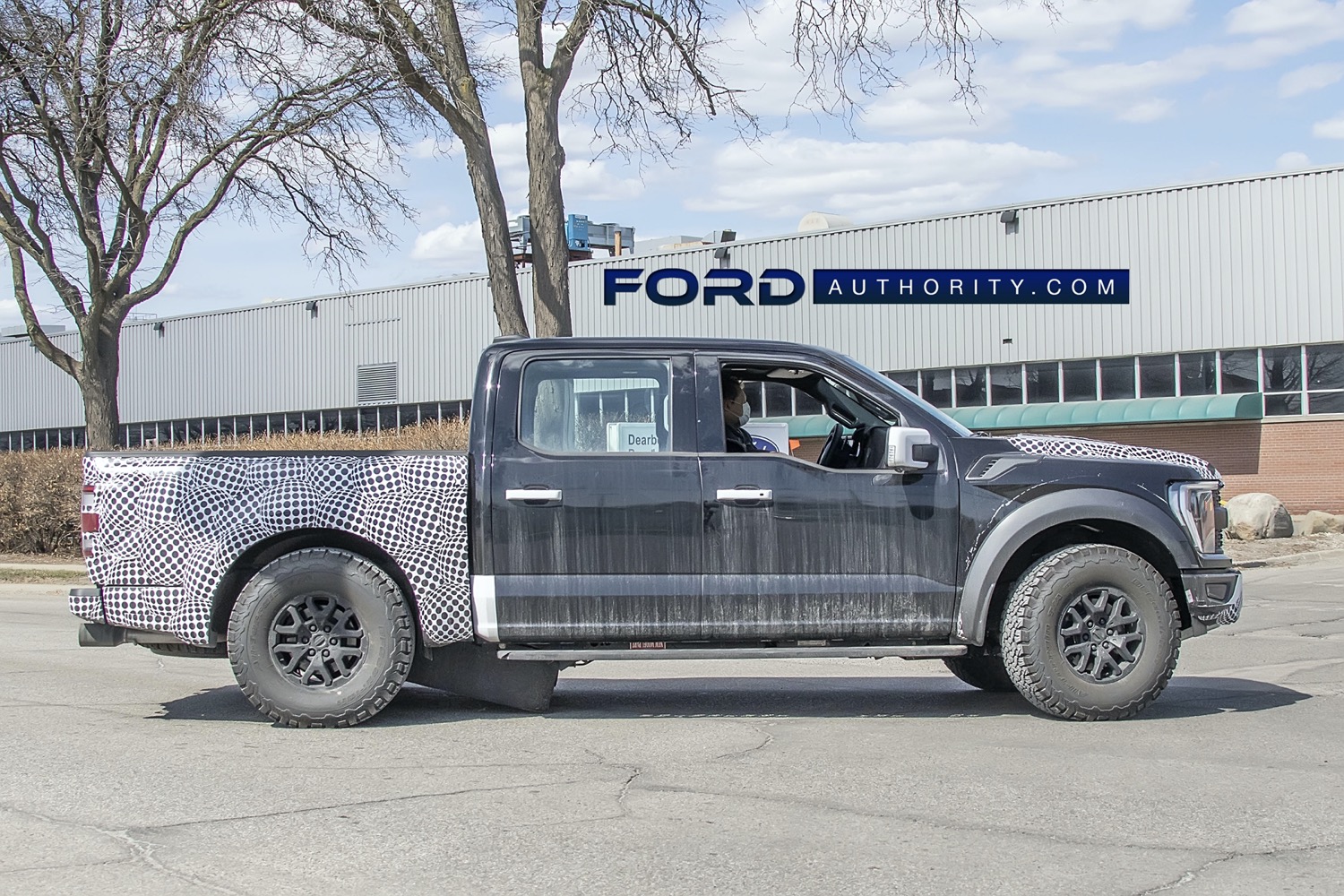 Could this slammed F-150 Raptor prototype signal the return of the Lightning, or is it just a way for Ford to test out a new air suspension for the pickup?

fordauthority.com
There are several reasons Ford might be testing a slammed F-150 Raptor prototype that, as we can see in the comparison below, sits far lower than a stock Raptor. For starters, perhaps it could be some sort of Lightning or 2014 Ford F-150 Tremor revival, a return of the high-performance street truck that some have been calling for in recent years.

It would make sense to use the high-performance off-road-focused Raptor as a testbed for a new high-performance, on-road-focused Lightning, though it's fair to question why Ford would leave the Raptor's beefy 315/70/R17 BFGoodrich K02 All-Terrain T/A tires on the slammed prototype.

Another very solid possibility is that Ford is testing an air suspension setup for the F-150 Raptor or perhaps even the forthcoming Raptor R, which will come equipped with Ford's supercharged 5.2L Predator V8. Quite a few higher-end vehicles these days are available with an air suspension, which allows the driver to raise or lower the vehicle at the push of a button or flip of a switch.

This would certainly explain why the prototype has street sweeper camo underneath it as well. Without it, we would easily be able to tell if the truck is equipped with an air suspension, so it would behoove Ford to conceal this as much as possible.