Discussion Starter
·
#1
·
According to new reports there are 6,000-7,000 near Detroit Metro Airport waiting to be shipped to dealers.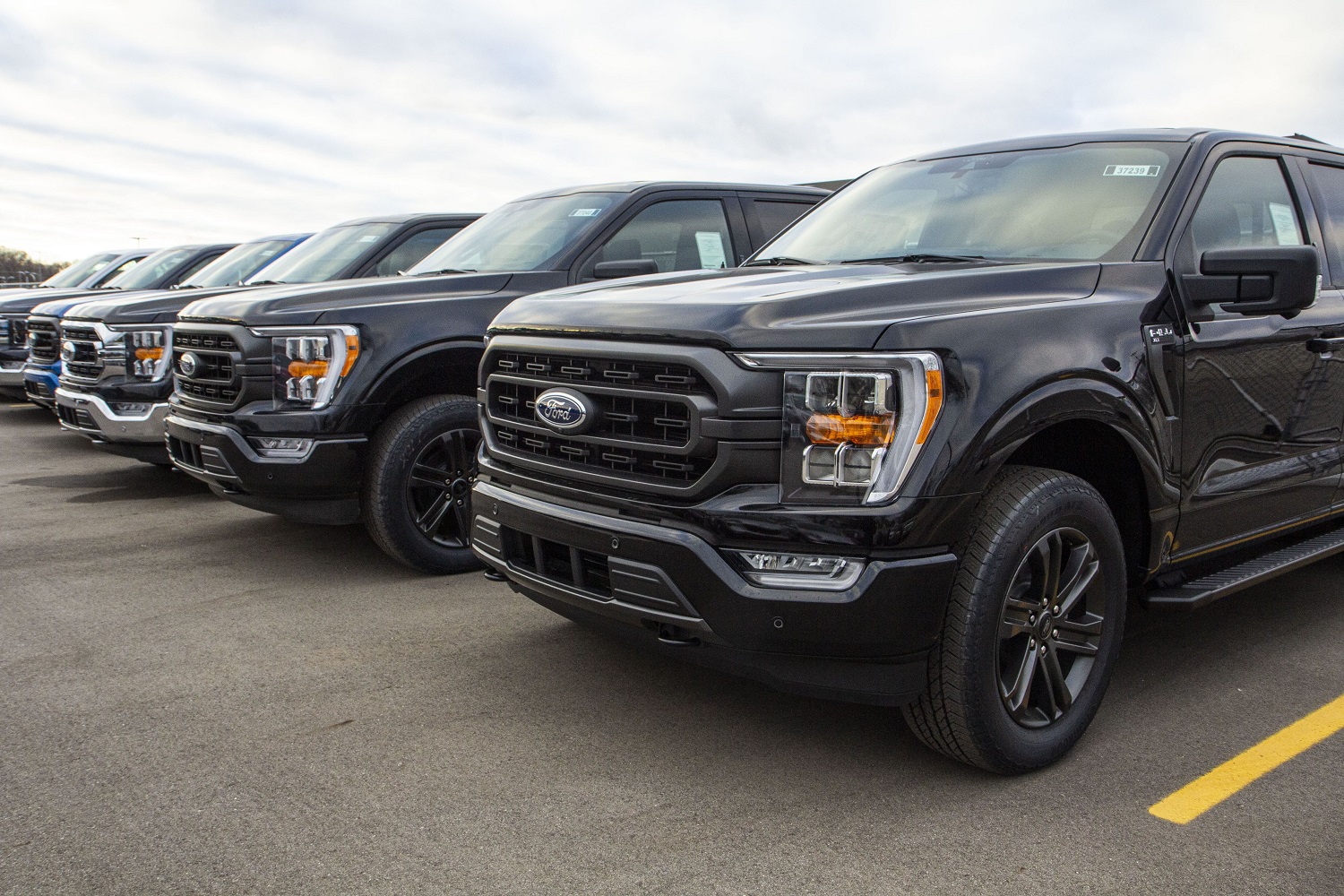 Thousands of 2021 Ford F-150 pickups are stockpiled near the Detroit Metro Airport as Ford gives them one more quality inspection before shipping them out.

fordauthority.com
There isn't a new vehicle on the planet hotter than the 2021 Ford F-150 right now, and a few units have already reached dealerships and private driveways. However, there are currently thousands more 2021 Ford F-150 pickups sitting at the Detroit Metro Airport. This may seem a bit unusual on the surface, but apparently, those pickups are undergoing final quality checks before they head out to their new owners.

"Trucks are on their way to dealers now and in customer hands," Ford spokesman Said Deep told the Detroit Free Press. "We do have this other batch of F-150s that were built before those shipments began and they're going through a final quality check before they're released."

What makes these particular F-150s unique is the fact that they're early production models that were built while prototypes were being driven as test models. There are so many of these early build trucks parked at the airport, however, that they're apparently impossible to miss when people drive by.

Deep explained that the quality reviews being performed on these particular pickups involve minor things like software updates and parts adjustments. At the same time, trucks in production now are heading directly to dealerships. "Ford is full-throttle building and shipping new F-150s while simultaneously giving (this) batch of trucks one more quality inspection," he said.

While it isn't unusual for automakers to temporarily store vehicles after they're built, DFP reports that there are roughly 6,000 to 7,000 2021 F-150s at the airport – an unusually large number.

However, given the many myriad issues the automaker faced when bringing the 2020 Ford Explorer to market, it isn't terribly surprising that Ford is taking extra steps to ensure its new F-150 is fully ready to go before it reaches customers.
https://fordauthority.com/wp-conten...xterior-002-Rear-Three-Quarters-Camp-Site.jpg
https://fordauthority.com/wp-conten...R-Tires-Exterior-001-Front-Three-Quarters.jpg