Discussion Starter
·
#1
·
Ford Authority put together this new list of the top 5 new features in the 2021 F-150.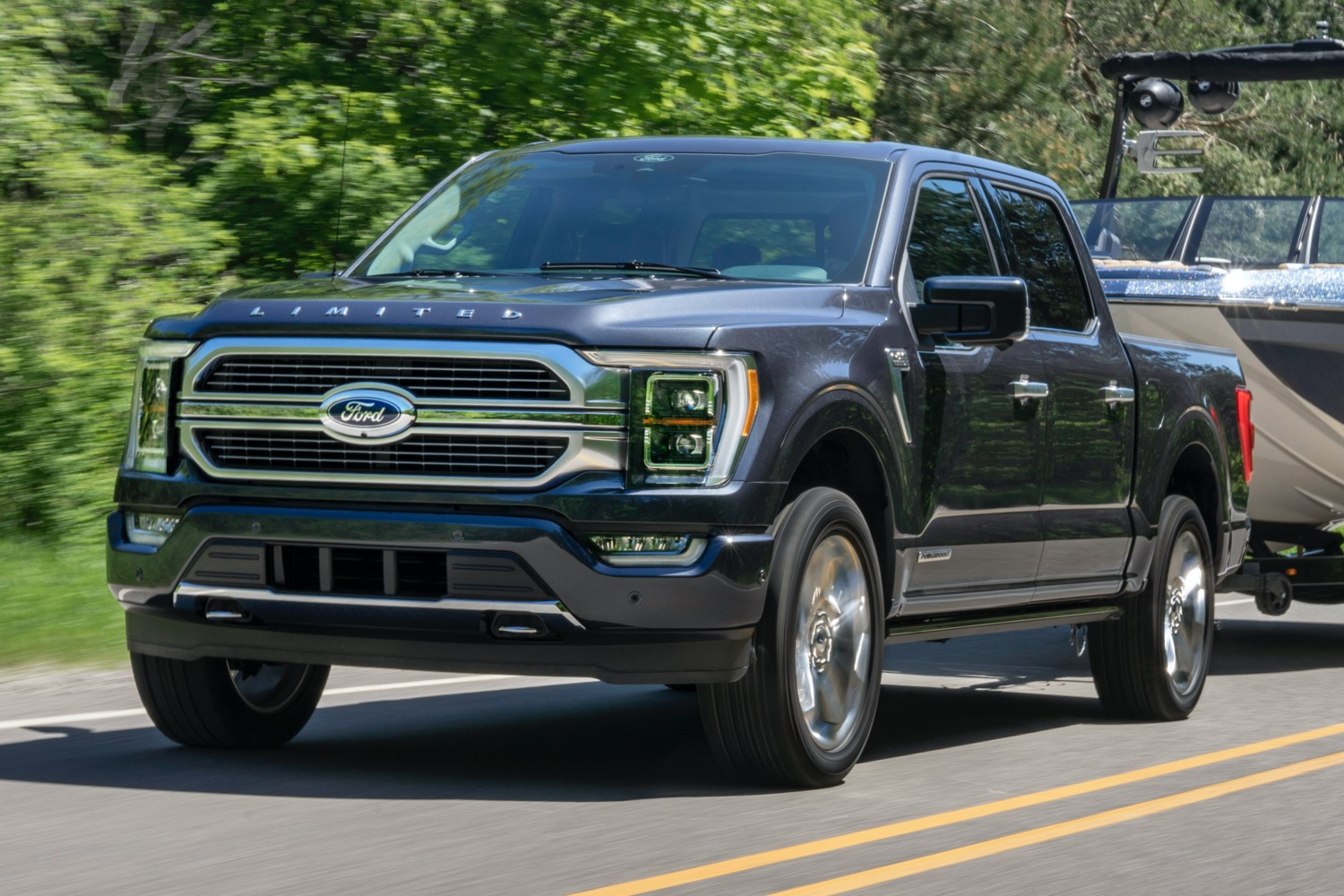 The all-new, 14th generation 2021 Ford F-150 is packed with innoative features, but these five really stand out above the rest.

fordauthority.com
Max Recline Seats
One of our personal favorite new features on the 2021 F-150 are its Max Recline Seats, which are available on King Ranch, Platinum, and Limited models for an additional cost of $340. These fold flat to nearly 180 degrees, with the bottom cushion rising to meet the back cushion and the upper back support rotating forward up to 10 degrees for maximum comfort.
It's a rather ingenious way to provide yet another useful feature for truck owners, especially those who travel long distances and would rather catch a nap in the cab than pay for a hotel room. Or, for those that spend long hours on a job site and just need to get some rest before going back to work.
PowerBoost Hybrid
Ford's first-ever hybrid option for the F-150 bows in 2021, too. The 3.5L PowerBoost Hybrid is available on every trim level from the XL to the Limited, and combines Ford's 3.5L EcoBoost V6 with a 35 kilowatt (47 horsepower) electric motor, which is integrated into the truck's 10-speed SelectShift automatic transmission.
Ford is targeting an EPA estimated range of approximately 700 miles on a single tank of gas, and will deliver at least 12,000 pounds of available maximum towing with the new powertrain. Ford has yet to release final power figures for the electrified combo, but for now, it makes the F-150 the only light-duty full-size pickup to offer a full hybrid system.
Vastly Improved Interior
The 2021 F-150's interior might actually be its biggest selling point. Not that the outgoing pickup's cabin was bad by any means, but it was beginning to show its age, especially compared to the new Ram. That is no longer the case, because the new F-150 offers up a very attractive design, improved materials, additional storage, loads of new tech, and even an optional Interior Work Surface thanks to a stowable shift knob.
XLT and up models come standard with a new 12 inch center infotainment screen, which allows users to to split the screen and control multiple functions simultaneously, including navigation, music, and truck features. There's also a new optional 12 inch digital gauge cluster, which features a large information-on-demand area, as well as truck-specific graphics and animations that respond to the all-new F-150's selectable drive modes and are capable of displaying off-road data and turn-by-turn navigation.
Pro Power Onboard
Pro Power Onboard gives the 2021 Ford F-150 generator levels of exportable power for work sites, camp sites, and everyday life. Pro Power Onboard is available with a 2.0 kilowatt output on optional gas engines, while PowerBoost-equipped F-150 models come standard with 2.4 kilowatts of output or an optional 7.2 kilowatts of output.
Power is accessible through in-cabin outlets and up to four cargo bed-mounted 120 volt 20 amp outlets, with a 240 volt 30 amp outlet on the 7.2 kilowatt version. The system even provides power on the move to charge tool batteries in between jobs.
Active Drive Assist
The new F-150 comes with 10 new driver-assist features and is the only pickup to offer
Active Drive Assist
, which allows for hands-free driving on more than 100,000 miles of divided highways in all 50 states and Canada. Its driver-facing camera tracks head position and driver eye gaze to
enable hands-free driving when available. It also allows owners to drive with their hands off the steering wheel on certain sections of pre-mapped, divided highways, if they continue to pay attention to the road ahead.
The Active Drive Assist prep kit contains the hardware required for this feature, while the software to enable functionality, expected in the third quarter of the 2021 calendar year, will be delivered by over-the-air update or during a dealer visit. Separate payment will be required to activate full functionality at that time.
Bonus: Over-The-Air Updates
We'd be remiss if we didn't add in the fact that the 2021 Ford F-150 is North America's first full-size pickup to offer standard over-the-air updates. These updates are bumper-to-bumper, and can include all-new functions and additional features throughout the life of the truck. They can support preventative maintenance, reduce repair trips, provide improved performance, and ultimately result in more vehicle up-time. The majority of updates will be completed in under two minutes and can be performed at times customers choose.